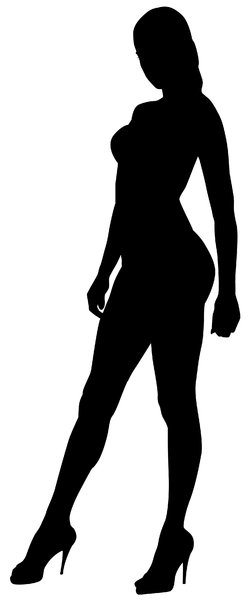 Meet P.
She's a NJ-based professional model, not an Instagram "model" or a "video vixen" but an employed professional who has been on the cover of best-selling books, in ads throughout Essence and Ebony Magazines and most recently, you can find this hard-working young lady in an episode of Orange Is The New Black on Netflix. Due to her busy career, she could use a little help meeting a good guy.
P:

"I wear many hats. Working on many projects at once keeps me motivated. For example during the course of the week, I may jump from designing quilts, doing makeup for a photo shoot, writing short stories or publishing beauty articles, auditioning for a commercial, teaching S.A.T. strategies to high school students for a nonprofit organization, appearing on QVC as a model, developing a marketing strategy, writing chapters of my novel, or going to one of my graduate school classes."
Recently I wrote an article for PrincessDominique.com about the rumored dying art of courtship titled "Terina Nicole's Favorite Date Ideas" because dating is alive and well in my life. My friend "P" commented that she has never really had positive dating experiences so I decided to do something about this travesty!
P isn't looking for perfection. But she would prefer a guy taller than her, with his own mode of transportation, and for him to be

well-mannered, polite, and

confident in every way. She wants a man who stands by what he believes to be true and maintains his personal values. She says she wants

a man that keeps his word, says what he means, and always keeps promises. He's the kind of guy that brings flowers ("my favorite are orange tiger lilies") and "compliments me on my dress or hair". This man isn't overly forward, he takes the time to get to know me, what I like, what makes me smile. He treasures the art of courtship.
If going out for an evening of casual fun on July 24th, 2014 that will cost you nothing (sponsored by The Lifestyles of The Authentic & Creative and The Crop Shop) with a 5'9" 30-something from NJ with no children who is creative, educated and single as a dollar bill sounds good to you, we'd love to hear from you. Email jypsealeathergoods AT gmail dot com with a photo and a description of yourself in 100 words or less for your opportunity to snag your Mrs. Right, or at the minimum just have a fun-filled date with an amazing, young woman.
Due date: July 20th, 2014.