web-based series reporting on global artistic, cultural & entrepreneurial innovators. mission: inspire!
Subscribe to get posts via email
Subscribe in a reader

Monday, October 3, 2011
Kanye West debuts his Collection at Paris Fashion Week to Mixed & Even Scathing Reviews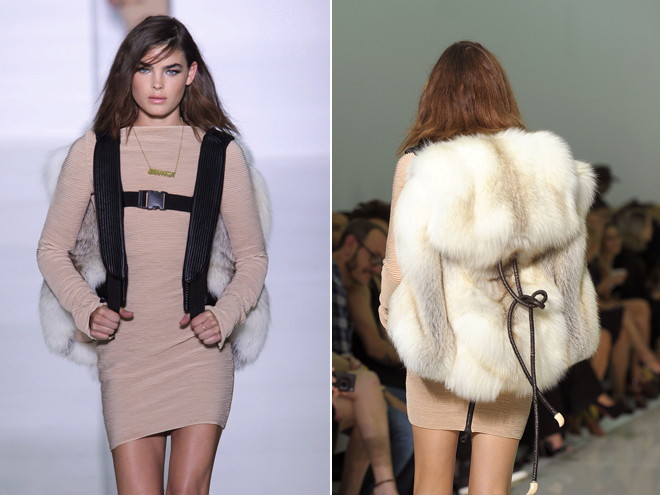 Fur Backpack
Personally, I think it's a decent collection. It's High-Fashion from a rich rapper's perspective...
See the full collection:
WWD.com