Tracy Reese
The groundbreaking work of 10 contemporary New York-based black fashion designers, both established and up-and-coming, will be celebrated in
Black Dress: Ten Contemporary Fashion Designers
, an unprecedented exhibition that recognizes creativity and entrepreneurship in the field. Organized by Pratt Institute Fashion Professor Adrienne Jones, and timed to coincide with Black History Month and New York Fashion Week, the exhibition will include designs by international fashion superstars Tracy Reese, Byron Lars, Omar Salam and Pratt Institute alumnus Jeffrey Banks as well as a fashion-forward video created specifically for the exhibition by renowned artist and 2013 MacArthur Fellow Carrie Mae Weems.
Presented by Pratt Manhattan Gallery, located at 144 West 14th Street, 2nd Floor, the free exhibition runs February 7 to April 26, 2014. It will be celebrated with a public opening reception on February 6 from 6–8 PM.
Black Dress
opens at a time when black designers, despite their growing influence and success, remain largely underrepresented in the fashion world. In response, the exhibition was envisioned by curator Jones to create broader awareness of the triumphs and accomplishments that contemporary black designers have achieved in the industry. To illustrate this new emergence, the exhibition space at Pratt Manhattan Gallery will be transformed into a series of Madison-Avenue-style store windows that give each designer a distinct spotlight for their work.
LaQuan Smith
Each store window features bold visions from designers who have influenced contemporary fashion around the world – those who have worked and thrived in the industry for decades, and young designers who are coming to the attention of runway audiences, fashion editors, and consumers. Exhibitor Reese is a board member of the Council of Fashion Designers of America, and her distinctive designs can be found in both her
Tracy Reese
and
Plenty by Tracy Reese
lines. Lars, a pioneering designer and founder of
Byron Lars
Beauty Mark
, was named "Rookie of the Year" by
Women's Wear Daily
for his edgy takes on classic American design. Salam is a designer and entrepreneur who founded the
Sukeina Fashion House
, known for its vivid colors and elegant fabrics. Banks was a protégée of Ralph Lauren and now runs a brand that encompasses menswear, accessories, and home décor.
Stephen Burrows
Byron Lars
Other featured designers are Pratt graduate and former "Project Runway" contestant Samantha Black (Sammy B); celebrated fashion innovator Stephen Burrows; Harlem-based visual artist, designer, and entrepreneur Donna Dove; self-taught Brooklyn designer and former "Project Runway" contestant Epperson; environmentally-conscious designer Michael Jerome Francis; and Queens-based celebrity go-to designer LaQuan Smith.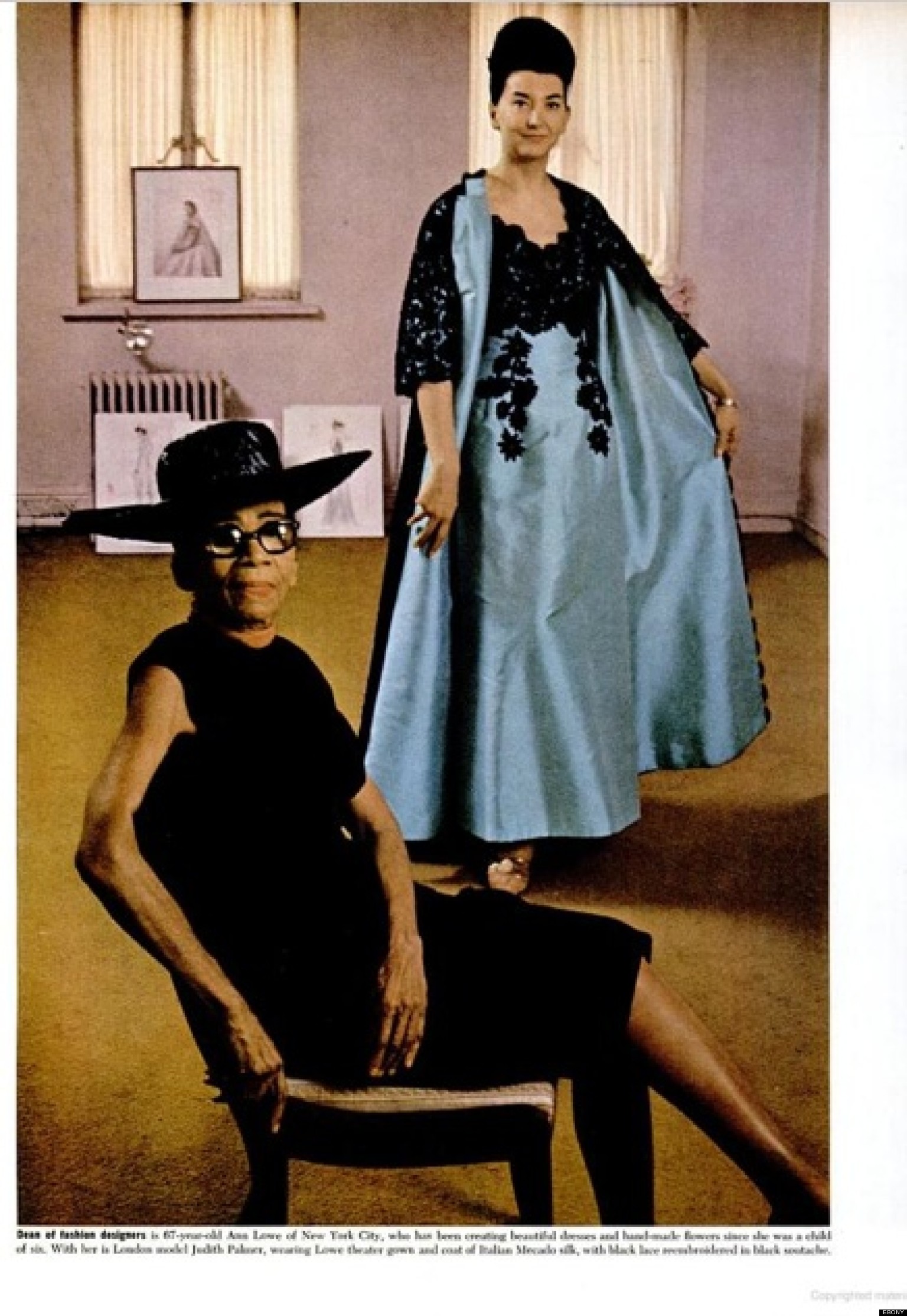 Ann Lowe
The designers featured in the show draw on a long history of black fashion design in America, which dates back at least as far as the 1860s when Elizabeth Keckley became sole dressmaker for Mary Todd Lincoln. According to Jones, today's designs are steeped in the cultural legacies passed down by Keckley and Ann Lowe—who designed Jacqueline Bouvier's 1953 wedding dress for her marriage to John F. Kennedy—as well as by the tailors and dressmakers who designed and sewed for other politicians, slaveholders, and members of high society in the 19
th
and early 20
th
centuries. Jones says the industry's narrative in America has not included many black names, despite significant contributions on the runways and behind-the-scenes.
"Black designers are emerging on the scene with greater visibility than ever," said Jones. "
Black Dress
will highlight the correlation between entrepreneurship, creativity, and locality. These factors work together to create opportunities for designers and their communities to become new destinations where fashion excellence and achievement are measured," she added.
In conjunction with the exhibition, a panel discussion on the contributions of black designers will be held on March 5 from 6–8 PM in Room 213 at Pratt's Manhattan campus at 144 West 14th Street.
Panelists include Michaela Angela Davis, a former executive fashion, beauty and culture editor at
Essence
, founding fashion director at
Vibe
, and advocate for women's and human rights causes; Constance White, who penned the book
Style Noir
and has been editor in chief at
Essence
, fashion editor at
Elle
, and style director at eBay; Harriette Cole, author and former editor of
Ebony
,
Essence,
and
Uptown
magazines; Elaine Welteroth, beauty and health director at
Teen Vogue
; and Pratt Institute Fashion professor Adrienne Jones. Fashion guru Walter Greene, fashion editorial director of
Profiles98
and consultant to
Black Dress
, will moderate.
(Excerpt from
http://www.pratt.edu/calendar/view/black_dress_exhibition_dedicated_to_contemporary_black_fashion_designers_op/
)